About Us - Private & Co.
Bringing Men's Clothing to Vancouver to Elevate Your Style
Private & Co. is a premium menswear boutique located in the heart of Chinatown in Vancouver, BC. From the finest Japanese denim, to the highest quality Italian fabrics, to hearty local brands, we take pride in our extensive collection of men's clothing brands. Come in for a wardrobe upgrade, a beer, or both!
Sharing Our Inspiration Through Men's Clothing in Vancouver
Who We Are
Private & Co. began as a simple way to share men's fashion in Vancouver in 2021. It has since grown into a concept as a destination for everything men. A place to find inspiration, to feel a connection to the community, and to discover the men's style that fits you best.
As a part of the Chinatown community, our team is bonded together by a passion for what we do and a strong sense of community. We believe you are the innovators and leaders of your life, and we want to provide you with quality men's clothing to match your lifestyle. We are proud to be a part of a community that takes pride in men style, personal expression, and well-crafted products.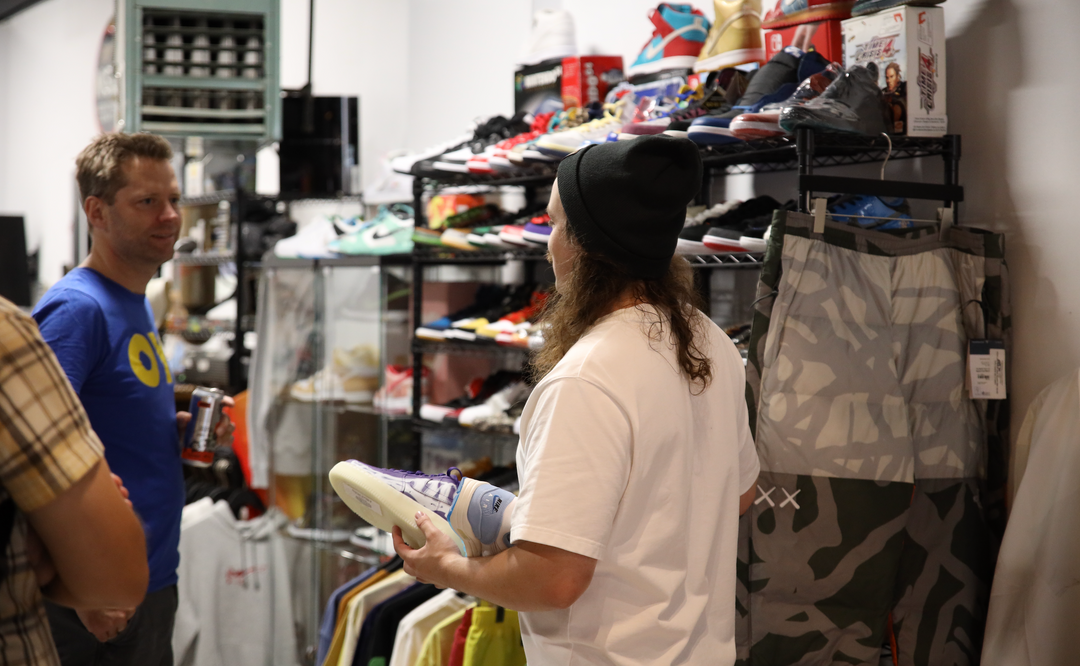 A Place to Invest in Your Style with Men's Clothing in Vancouver
Our Mission
Private & Co. is on a mission to help you invest in looking your best. It's a simple mission that allows us to help you foster your own sense of personal style with men's clothing. With a carefully curated selection of menswear brands sourced from around the world, we're here to provide you with everything you need to look and feel your best.
Building on your own distinct style and discovering what works for you is key to a well-curated wardrobe that lasts for years. We offer a seamless shopping experience for men's clothing, both at our online store and physical store in Vancouver. By combining modern classic menswear and knowledge of the fashion industry, our style advisors analyze, plan, and hand-pick pieces that complement your style and colour scheme.
Invest in yourself. Invest in quality. Invest in Private & Co.! 
Men's Clothing Brands We Trust and Work With
We've partnered with some of the best menswear brands in the industry, exclusively available at Private & Co. in Vancouver. Take a peek at some of our modern classic menswear partners.
Need a Wardrobe Upgrade? Contact Our Style Advisors for Menswear Inquiries!
We'll guide you through your journey to discovering the world of men's fashion. Our men's clothing specialists will provide everything you need to find modern classic pieces to elevate your style. Browse our online store or contact us for a FREE style consultation.